Lois belongs to a Writers' Group, where she writes her memoirs and anything else that comes to mind. Lois also enjoys composing poetry.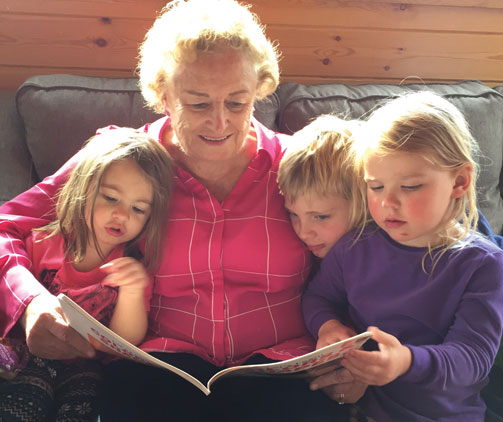 Lois is Now an Oregonian
In March 2020, Lois left her Whittier California home of 50+ years and relocated to Roseburg, Oregon, where she lives with daughter Michelle and son-in-law Bob. She misses her California daughter, but Jeannette promises regular visits after things return to normal.
Lois happily extols the attributes of her new home:  Oregon's bounties of vegetables and fruits; its climate; its air quality; and its lack of congestion.  She enjoys the love and companionship of Michelle and Bob, and the comfort of having a nurse (Michelle) on call 24 hours a day.  Life is good in Oregon.